GrowRIVERSIDE is a multi-stakeholder initiative to cultivate food and agricultural activities across the Inland Southern California region. GrowRiverside will equip the public with tools and knowledge to create a strong marketplace for local food systems, generate opportunities for community and economic development, advance public policy related to food and agriculture, and provide a venue for stakeholders to network.
#GrowRIVERSIDE is a program whose principal goal is to foster the growth of a local food system that benefits the community, environment and economy.
Conference keynote speaker: Will Allen, Urban Farmer & Founder of Growing Power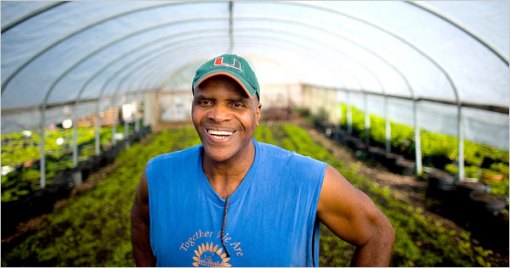 After a brief career in professional basketball and a number of years in corporate marketing at Procter & Gamble, Will Allen returned to his roots as a farmer, using his retirement package to purchase a plot of inner-city land with greenhouses, where he has built the country's pre-eminent urban farm and is transforming the cultivation, production, and delivery of healthy foods to underserved urban populations.
Breakout Sessions
Track 1: Farming How Tos
Track 2: Food & Ag Business Development
Track 3: Connecting Community Development & Food Systems
Track 4: Student Program
Ticket sales end March 27, 2017.